The Wisconsin court has dismissed a lawsuit that was filed by Apple against the Google.
After getting the success on the introduction of latest and improved devices, the Apple is facing some problems on the grounds of lawsuits.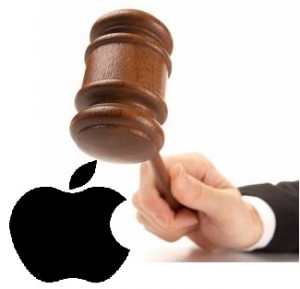 This case was filed by against Motorola Mobility, which is now owned and controlled by Google, on some patents issues. The judge of the court dismissed the suit that was filed in March 2011.
Actually the Apple had been wanted to obtain licenses for some of Motorola's patents. The company wanted to force the Motorola to provide these licenses at a reasonable and affordable rate and this rate is technically called a "FRAND" rate. Apple planned to pay $1 per device to the Motorola.
But on the other side, the Motorola denied this rate and demanded some increased rate of about 2.25% (called the royalty payment on the sale of every device).
While talking to the court for the settlement of the matter, the Apple said that the company will not accept any rate that is determined by the court. The company further added that it would appeal any ruling that settled on a rate of more than $1 per device.
According to the report published in Reuters, the judge Barbara Crabb wrote that she "questioned whether it was appropriate for a court to undertake the complex task of determining a FRAND rate it the end result would be simply a suggestion that could be used later as bargaining chip between the parties".
This dismissal of the case has started to create some problems for the Apple. Although the company won an interesting landmark of $1 billion decision against Samsung in August, Apple has also lost cases in Korea and Europe since then. The legal officials of the company are planning to go for revised appeal.
Tags:
lawsuit
,
Motorola Mobility
,
Wisconsin court