Facebook and Twitter has become very famous now days as the U.S presidential election campaign has been widely commented and discussed on these social media sites. Twitter has also arranged different debatable campaigns of the presidential candidates. Like other sites, YouTube is also playing its important role in these campaigns.
Now the YouTube is moving and tuning to another type of campaign. The management of the YouTube has just launched a new and important tool. This tool is believed to help the different non profit organizations that have been enrolled in YouTube's non profit programs. This new tool has been primarily designed for non profit organizations. Basically the management of YouTube wants to give the channel owners a digital thermometer for their videos.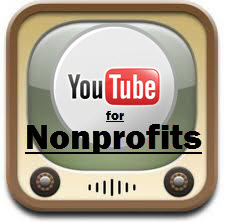 This tool is simply called "Campaigns" and it will allow the non profit members of the YouTube to set different important goals and broadcast them to different viewers.
The senior officials of the company has informed in a blog post that "this new feature allows nonprofits to create campaigns with goals like increasing views or subscribers, track their progress and let the people to contribute to their goals".
The senior officials have also informed about more details of this campaign. According to them a campaign will consist of one or more videos. When a campaign is created, the videos in that campaign will show an overlay on them.
According to the sources of the YouTube, currently they have over 18,000 non profits organizations that have been enrolled in the program. They are quite hopeful about the success of this campaign.
Tags:
Campaign
,
Non Profit Organizats
,
YouTube